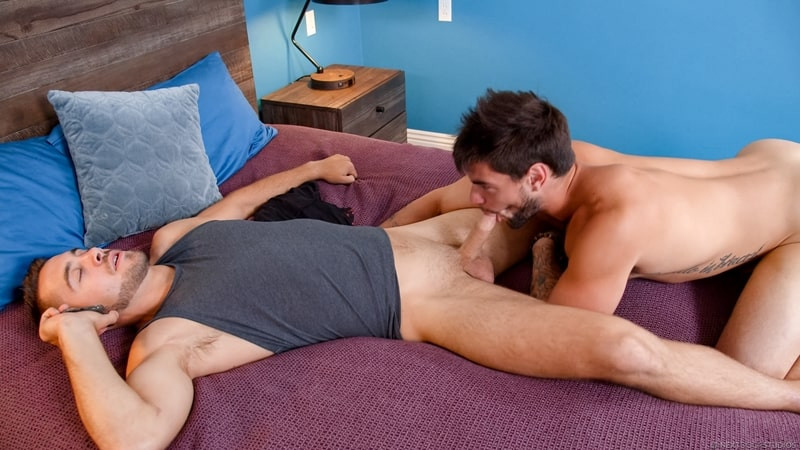 Next Door Studios says: With his roomie Dante Colle tied up on the phone with his girlfriend, Aspen takes the opportunity to taunt and tease Dante.
Dante's girlfriend doesn't know about their special 'roomie arrangement' and he has every intention of keeping it that way but Aspen won't be turned away, and his girlfriend won't let him off the phone, so it looks like Dante is stuck between a rock and his friend's hard on, and Aspen has no intention of making it easy for him.
See hairy chested muscle hunk Aspen and sexy young stud Dante Colle flip flop ass fucking here!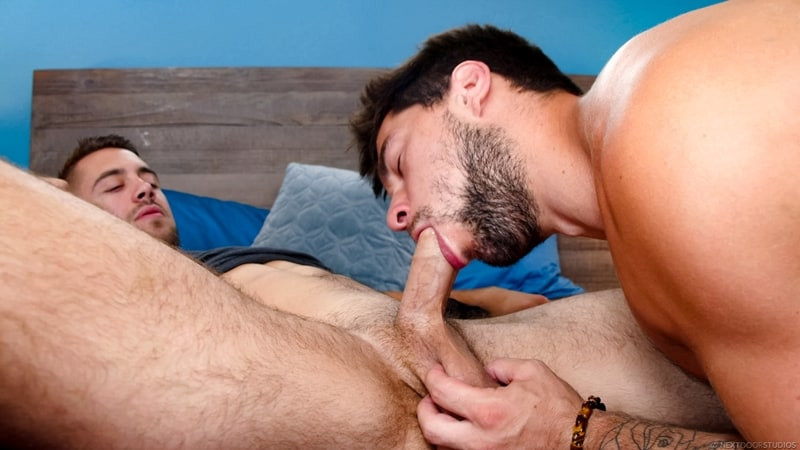 read more