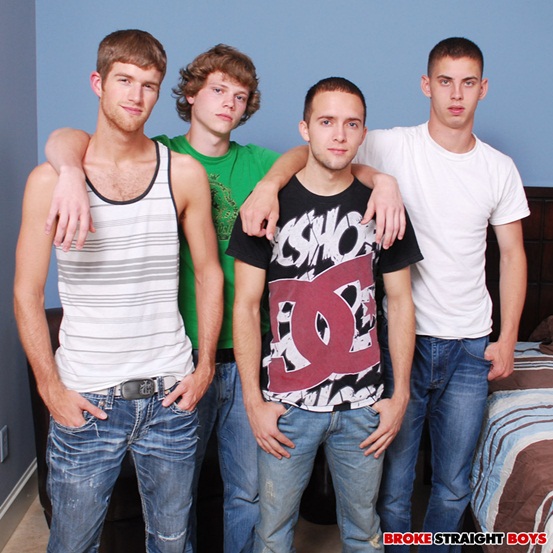 Broke Straight Boys says: A hot twink foursome with Blake, Brandon, Max, and Sam. Their poor bed is too small for the cuteness assembled. All are new to the experience of quartet boot knocking. So down to the action. Clothes are quickly shed, and Max's big dick looks like it's ready for action.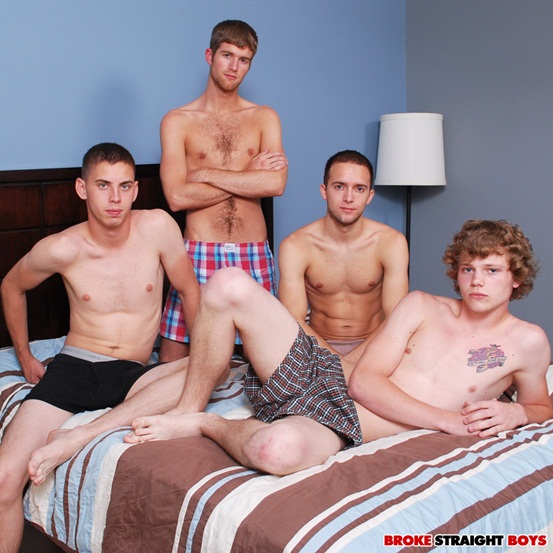 Sam's erect cock gets the recognition it deserves. "Damn, look at the size of that thing," Blake says as he points to Sam's massive man member. He wishes Max luck in whatever oral loving he plans on offering to Sam. Brandon thinks all this chitchat takes away from blow jobs.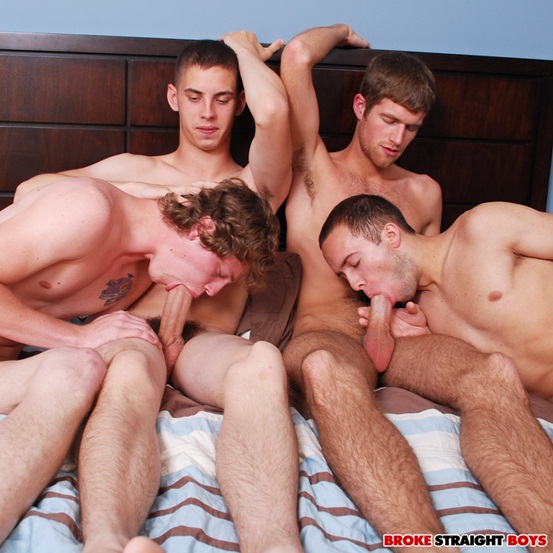 Therefore, he snuggles up to Blake and goes to town on his huge cock. Brandon chokes occasionally because Blake forces his head down. We all know Brandon has a little submissive gene in him, and gets all pussy soaked when someone takes what he wants.
"Fuck yeah. Just like that," Blake encourages. Blake takes a turn at Sam's swizzle stick. Good thing for Max because his eyes are wet from the work. The two boys alternate and Blake gives an informal lesson in the deep throat.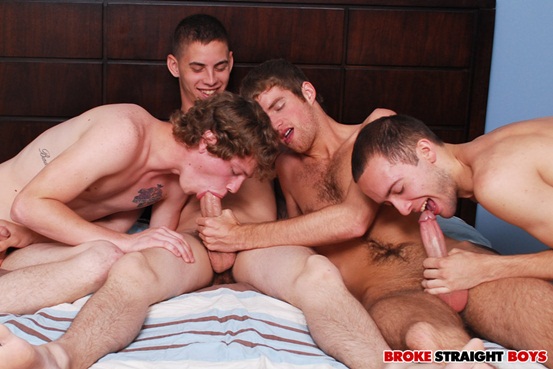 Whimpering from the shock of the invasion and moaning from the enjoyment. He's supposed to be keeping his mouth on Max's maypole, but the feelings in his butt are making him forgetful. Max and Blake lean over and smooch over Brandon's back.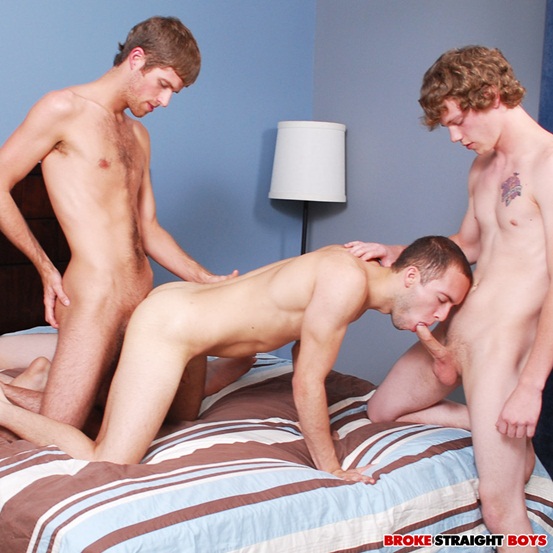 Always good to kiss when sharing a party bottom. While Brandon's two holes are being filled, Sam is two fisting himself. Blake makes sure his fucking is diverse. Some strokes short and quick. Others long and slow. Soon enough, it's time to switch ends.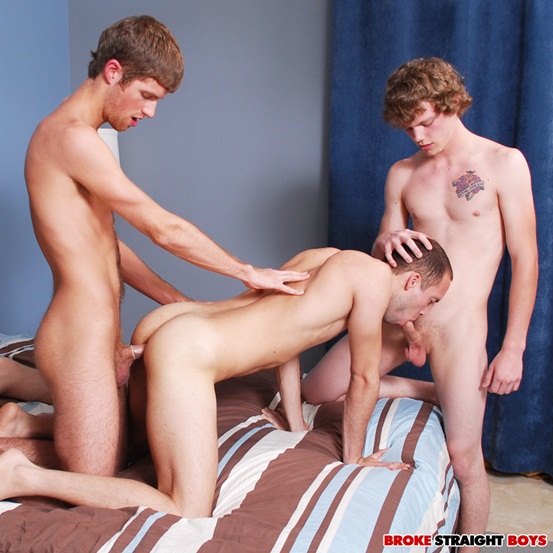 Blake moves up front, and Brandon gets a taste of his own ass funk. Max prepares himself to enter what Blake just left. Brandon looks up at Blake, searching for a "thank you for fucking me" kiss. Unfortunately Blake doesn't deliver. Sam and Blake shoot almost at the same time.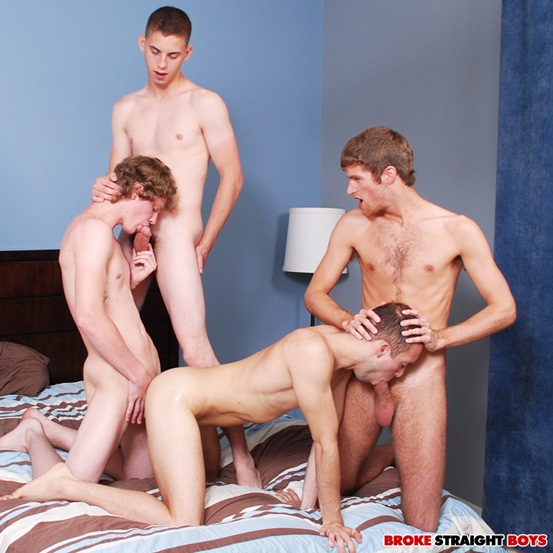 Their loads land on Brandon's arched back. Max is next and his jizz is sprayed on the top of the bottom's bottom. Brandon turns on his back, letting go with seven days worth of cum on his chest and stomach.