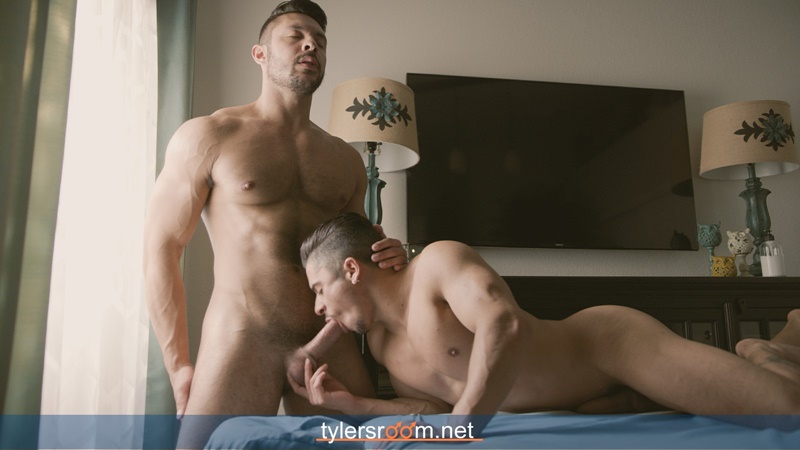 Tylers Room says: Armond Rizzo is not doing so well in basketball class, so he asked his coach to give him some lessons after school.
After chasing the ball around and not getting anywhere, his coach offers to give him a massage to relax his sore muscles.
Back in the massage room coach Seth Santoro get Armond really comfortable and becomes aroused seeing Armond's naked muscular body and smooth tight ass.
Coach Seth pulls his cock out and give Armond the massage and attention he secretly wanted the whole time. Armond rolls over and sucks his beefy coach cock until he's rock hard and ready to get it up the ass. read more