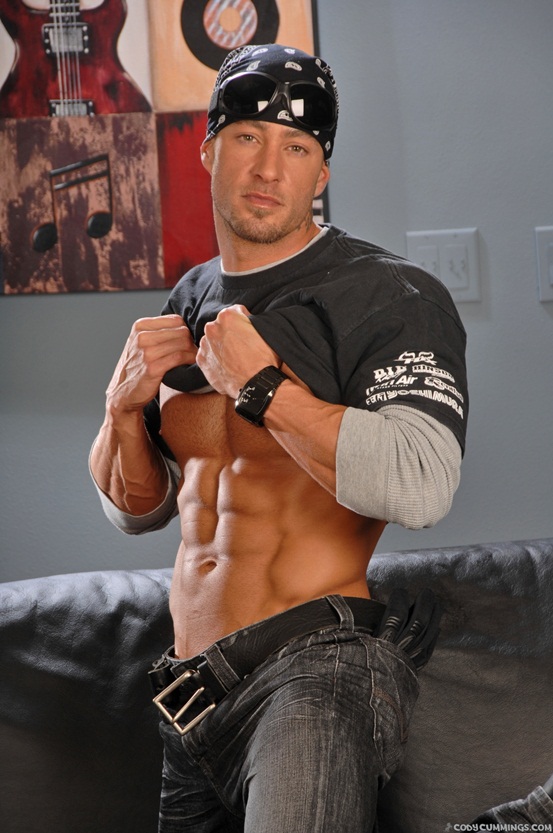 Cody Cummings says: Cody Cummings has agreed to do a private show for a friend of a friend. Though it's not his usual thing, he seems quite the natural in his motorcycle boots and bandanna, as he slowly strips down to his underwear and slips his hands into his crotch.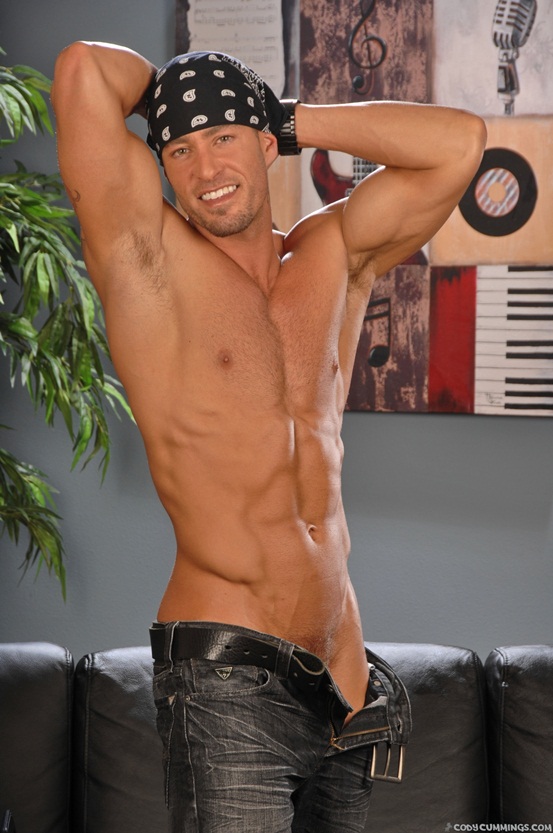 Easing back on the sofa and reclining, he spreads his legs and displays his hardening cock for his client's private viewing. Stroking it slowly, he works himself into a stiff frenzy, losing all apprehension and just enjoying himself, his ass quivering as he flexes and relaxes his chiseled muscles.
Don't get too close, or you might get sprayed when he can no longer hold back any longer, letting loose with a cannon shot of cum for private eyes only. Get this video at Cody Cummings!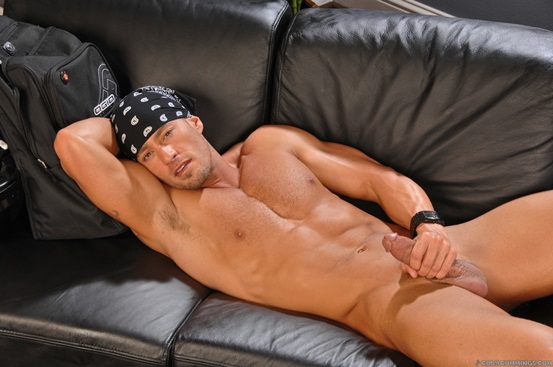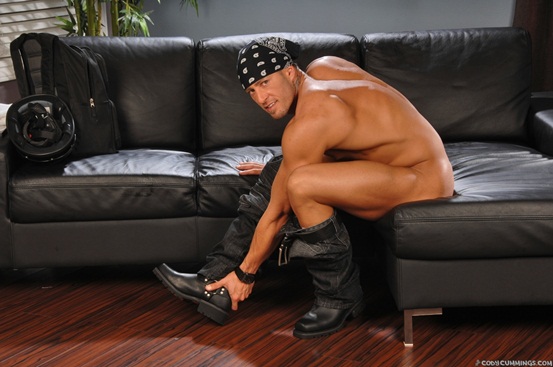 *