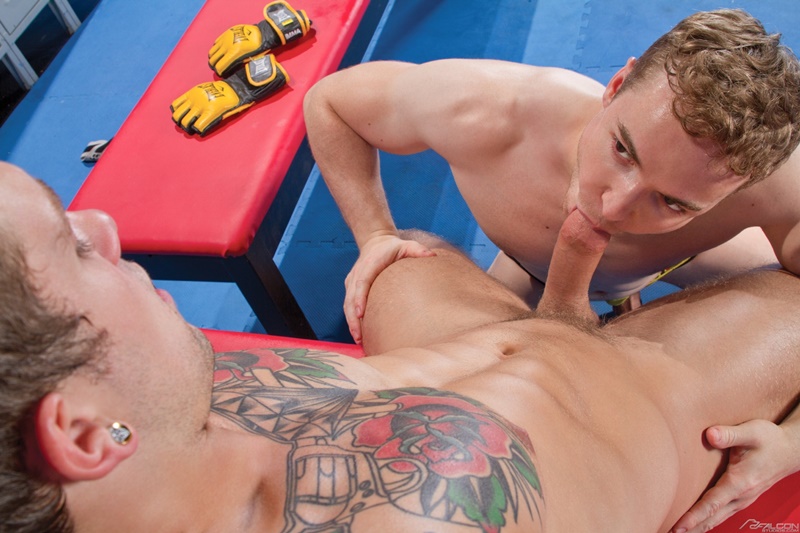 Falcon Studios says: Sebastian Kross is showing off his hard earned physique to gym-buffed Gabriel Cross. Hands roam as they kiss, and cocks leap to erection in the confines of their jock straps.
Gabriel zeroes in on Sebastian's pits with broad, sweeping strokes of his tongue. Then he kneels, peels off Sebastian's jock strap and inhales his cock to the base.
Gabriel wraps his hunky limbs around a massive exercise ball, presenting his scrumptious bubble-butt. Wasting no time burying his face, Sebastian devours the hole and Gabriel assists by reaching back to spread his glutes.
Abandoning the ball for the stability of the floor, Gabriel lies spread-eagled and Sebastian drives his cock into him in long, slippery strokes. Gabriel rolls onto his side, then stand and grabs a punching bag for support while Sebastian pummels him with abandon.
Sebastian delivers his built-up load directly to Gabriel's throat and Gabriel massages his own cum into Sebastian's rippled torso.