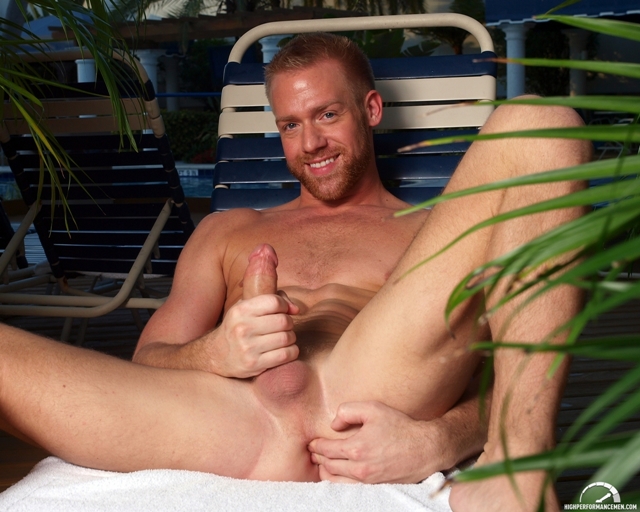 High Performance Men says: Christopher Daniels finds himself all alone, so he thinks, at the resort pool. After a swim, he rinses off in the shower and discovers that you are watching him.
Being an exhibitionist at heart, Christopher knows what you want and he invites you to watch him as he pleasures himself.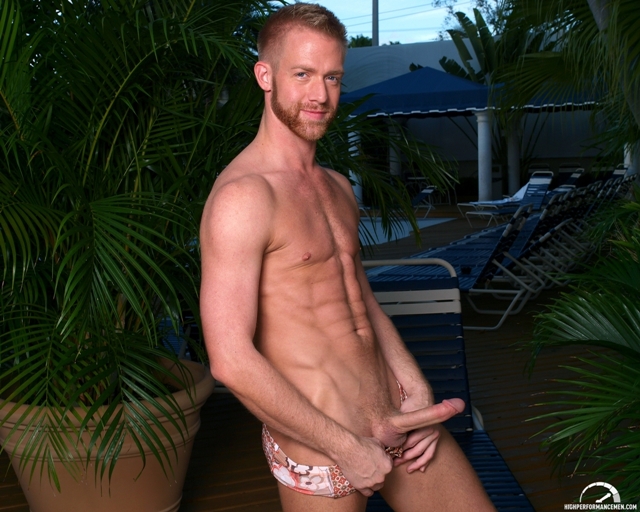 He moves to a lounge chair where he strips naked and sports an impressive cock engorged and pulsating with every stroke of his hand.
Watching his tight abs contract as he stroked his cock is certainly a site to be seen! He then bends over for you and spreads his ass as he slips a finger in his beautiful hole.
Knowing you want to see him shoot a load all over his tight abs, he then lies down on the chair and continues stroking.
He lifts his legs and upon putting a finger up his ass and stroking, he cannot hold back any longer and shoots a nice load just for you. Get stroking cock with Christopher Daniels video now at High Performance Men!