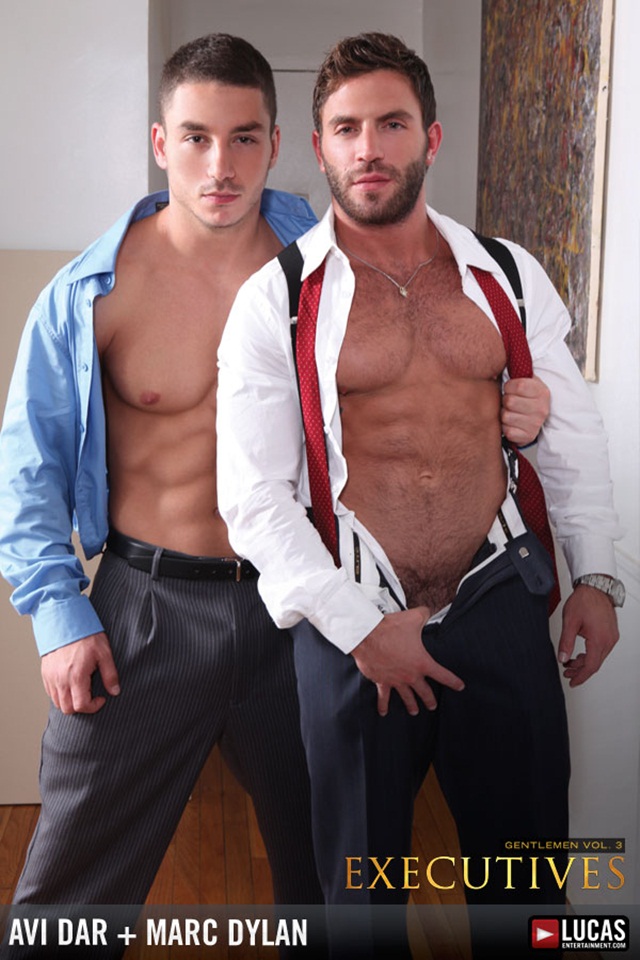 Young businessman Marc Dylan checks his mailbox when his high-class neighbor, Avi Dar, returns home from an exhausting and aggravating day at the office. The two eye each other up in the hallway and begin their walk up the stairwell. Keeping their public and professional lives separate from their hot, intense private lives, they stop each other on their walk up and begin kissing, hoping that no one will notice them. For security, they both take refuge in Avi's apartment: the Israeli executive slams Marc against the wall, undoes his pants, and slides his dick down his throat.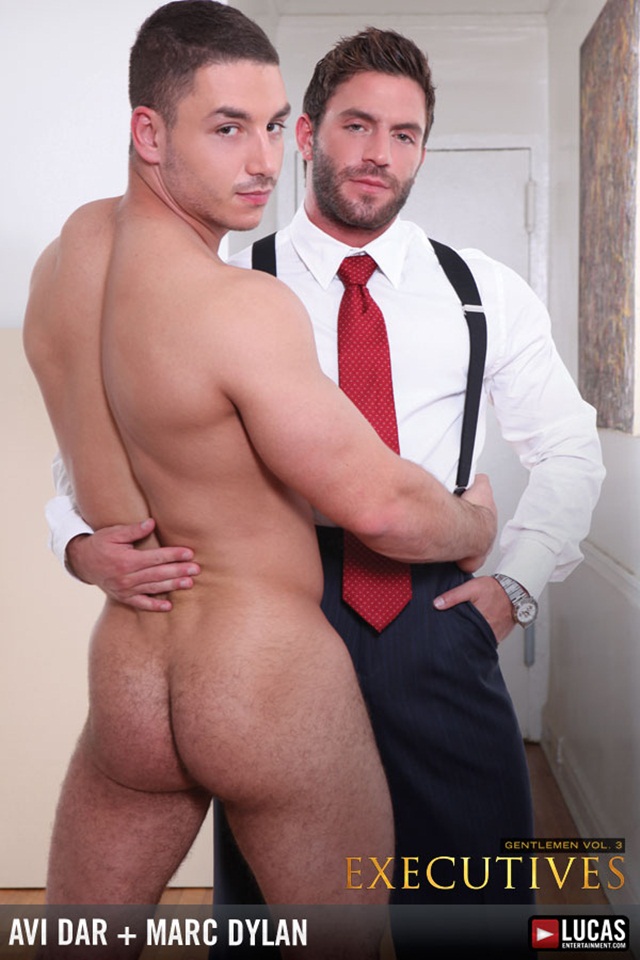 Avi's pursed lips and bearded cheeks suck on Marc's hard cock eagerly, and Marc can't get enough of him; Avi even flips him around to lick the tight hole between Marc's hairy ass cheeks. The two spin around and Marc undoes Avi's suit trousers, revealing his thick, cut dick.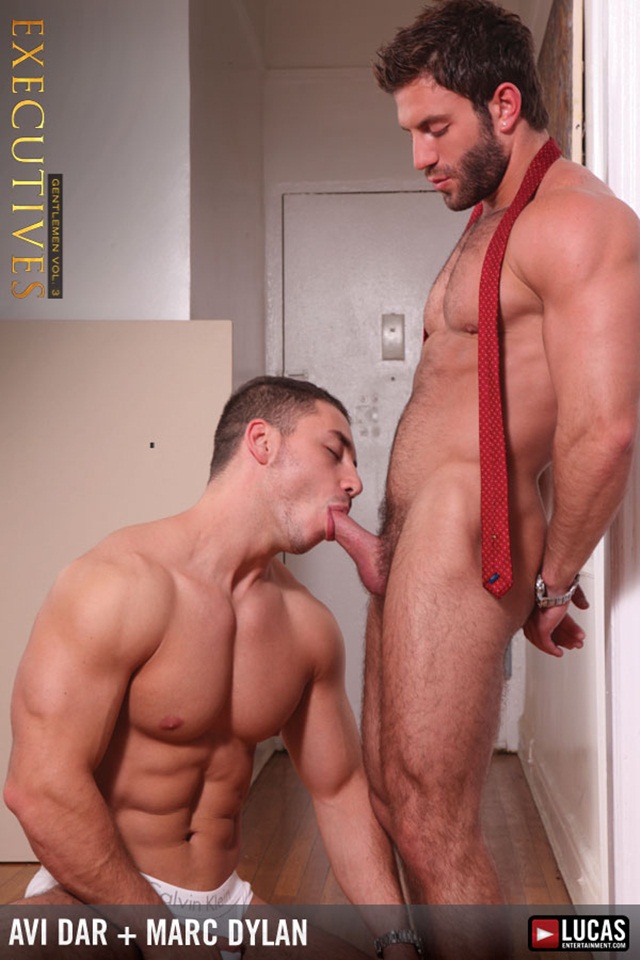 Marc has to open his mouth and throat wide to accommodate its size. Marc is a powerful wunderkind in the office, but in his secret life, he gets off on submitting to other powerful men, and Avi uses it to his advantage. While still in the hallway, Avi undoes his suit, turns Marc around, and buries his dick deep inside. The pounding is hot and intense: Marc scrunches up his face as Avi penetrates the power-bottom's hole. They move over to the couch where Marc submits his ass high in the air for Avi to use him, riding the ass toward an intense climax. See more of Avi Dar and Marc Dylan at Lucas Entertainments.
 Watch the full sordid encounter here.