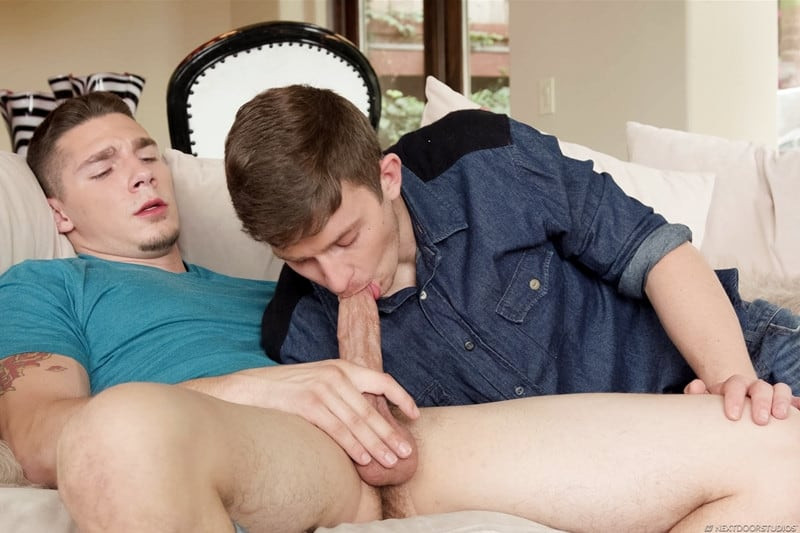 Next Door Buddies says: It's not like Nathan Styles hasn't seen buddy Spencer Laval's dick before after all, they played football together all through high school, but now that the two of them are sharing their first jerk off together, Nathan suddenly has an insatiable urge to get a taste of what Spencer is packing.
As Spencer shifts the position of the screen they're watching, Nathan takes his chance, quickly wrapping his lips around the head of Spencer's cock and downing it. Spencer is surprised, but his cock gets rock hard as soon as Nathan tongues it, so he lets Nathan have a mouth full, choking him with his meaty pole as Nathan spits all over it.
Nathan proves so good at sucking dick that Spencer is ready to fuck his football teammate, so he has Nathan mount him, sliding his bareback cock deep into Nathan's hole. He has to take it slowly at first, but Nathan quickly opens up.
Spencer fucks him raw all over the sofa as Nathan strokes himself, finally spitting his load as Spencer pounds him, launching it all over his stomach as Spencer pulls out and blasts him, rubbing his head in the cum puddle on Nathan's belly and using it as he strokes both of their cocks together.