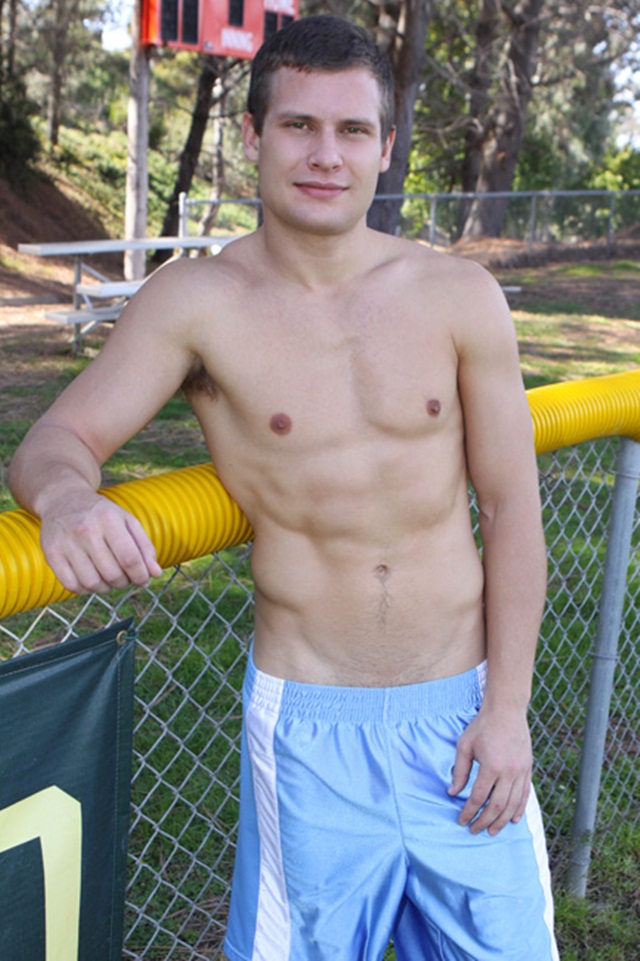 "My parents owned a farm, so I grew up in the boonies…"
It's amazing how many farm boys we get here. I don't know if it's because they're craving excitement, or just something different.
"What did you farm?"
"Potatoes," Glen replied. "Yeah, spud farm, exciting!"
It wasn't all farm work though. Glen has been playing football since he was young.
"Ever since the fourth grade," he said.
"All the way through high school?"
"All the way… I even hold a couple of records at my school still."
He has a great sense of humor about his small-town past.
"I grew up in a town of 50," he said. "We're all just like beefy mother fuckers… we had to play every position!"
Sean Cody Says: I loved Glen's smile and his nice, smooth body. Best of all, he has a thick cock with nice sized balls! Click here to watch or download full length video…