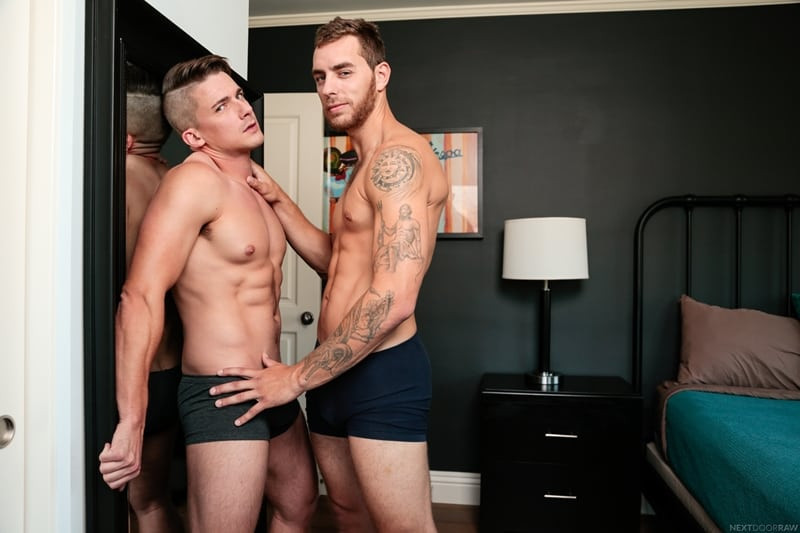 Next Door Studios says: Jake Porter is just kicking it on campus preparing for a test when old buddy Carter Woods happens upon him.
Jake has had a crush on Carter for as long as he can remember, but alas, Carter is straight and has a girlfriend.
But today is Jake's lucky day: Carter's girlfriend is out of town and it seems that Carter has been harboring a crush of his own for Jake.
Jake really should study but who can think about school when Carter is begging with his eyes to make Jake's fantasy come true. read more