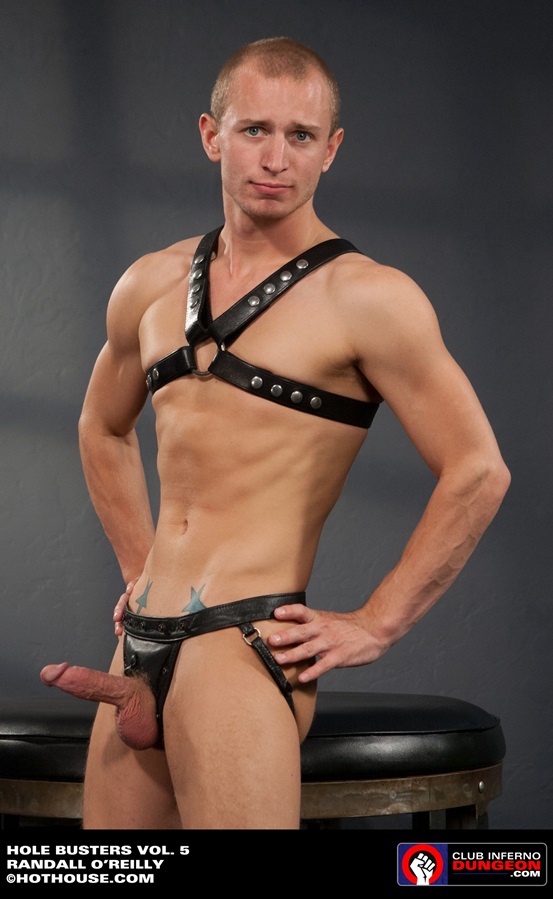 Club Inferno Dungeon says: Randall O'Reilly told us he wanted his hole busted by a muscleman so we called in Spencer Reed. Spencer dives right in to Randall's fresh young hole, loosening him up with his meaty fingers.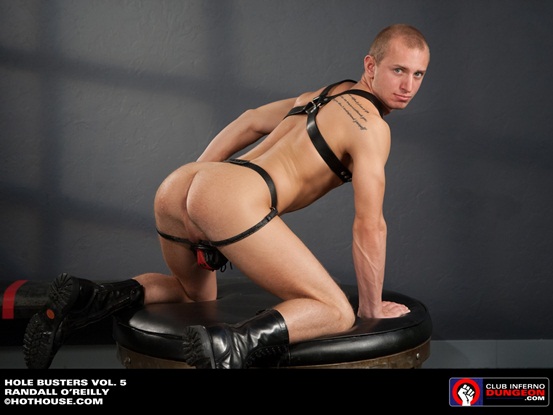 Next Spencer chooses a medium size dildo and works it in and out of the young stud's ass. He teases Randall with a game; he wants to see how many balls Randall can take up his ass at once.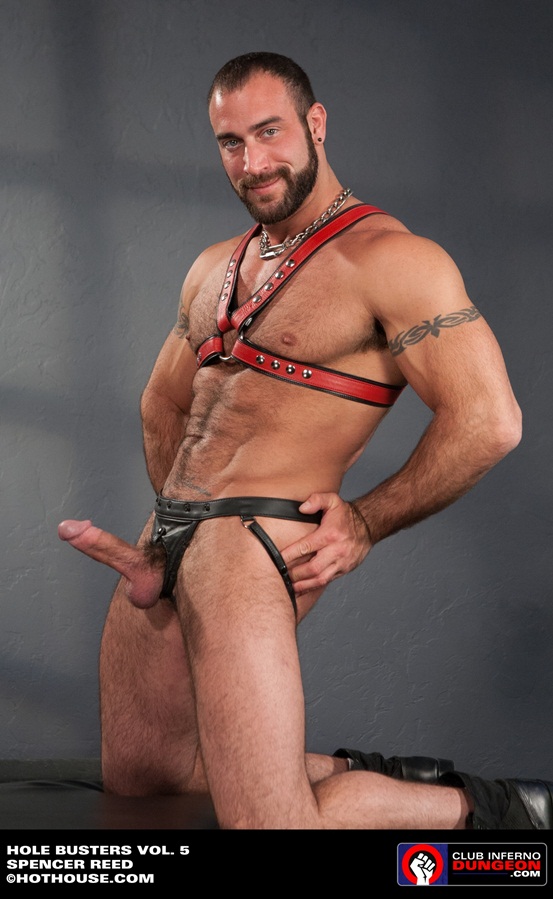 As soon as he gets two balls up there, Spencer shoves the dildo in Randall's hole too. The DP continues until Randall begs him to stop but Spencer shows him no mercy.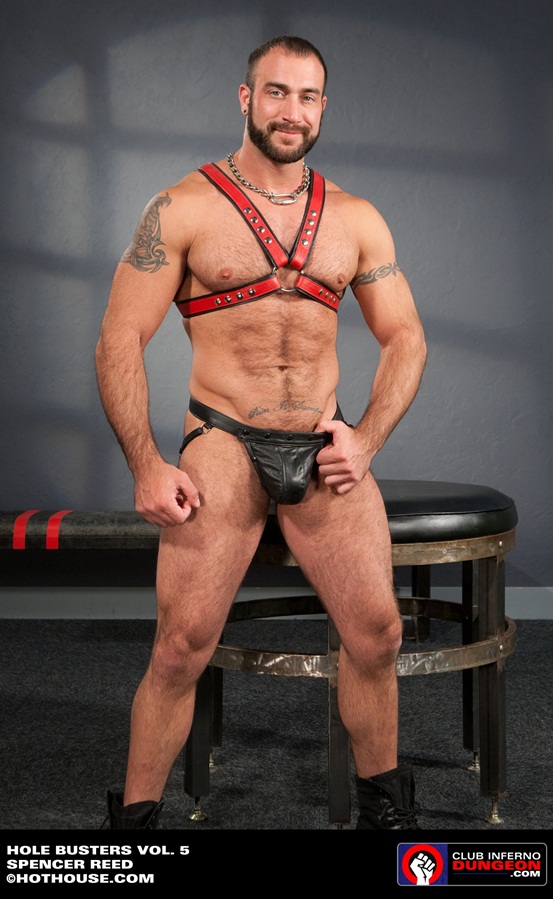 He grabs the inflatable and pushes Randall to new limits. The kid proves to be such a little pig Spencer grabs a marker and writes it on Randall's ass for all the world to see. Get this video at Club Inferno Dungeon!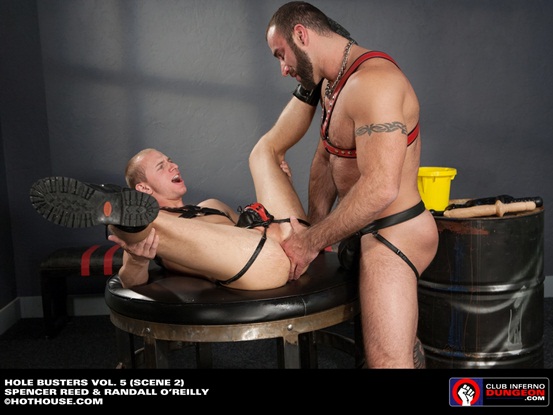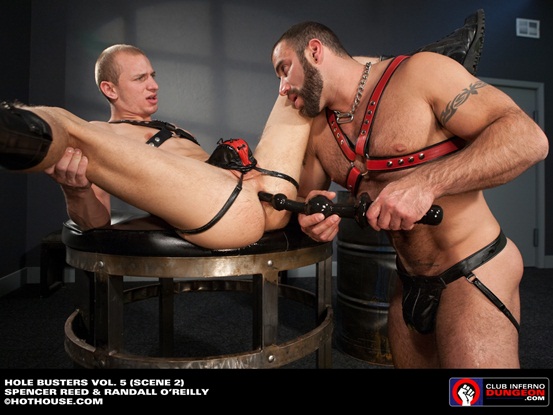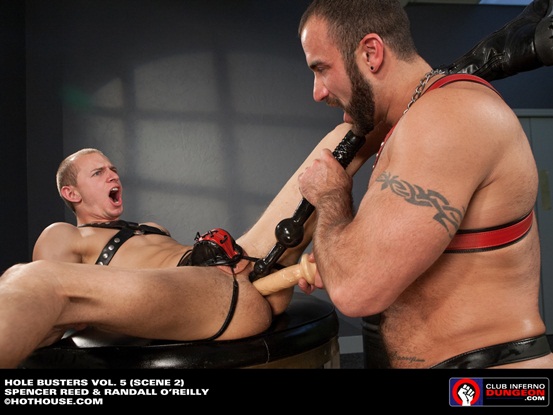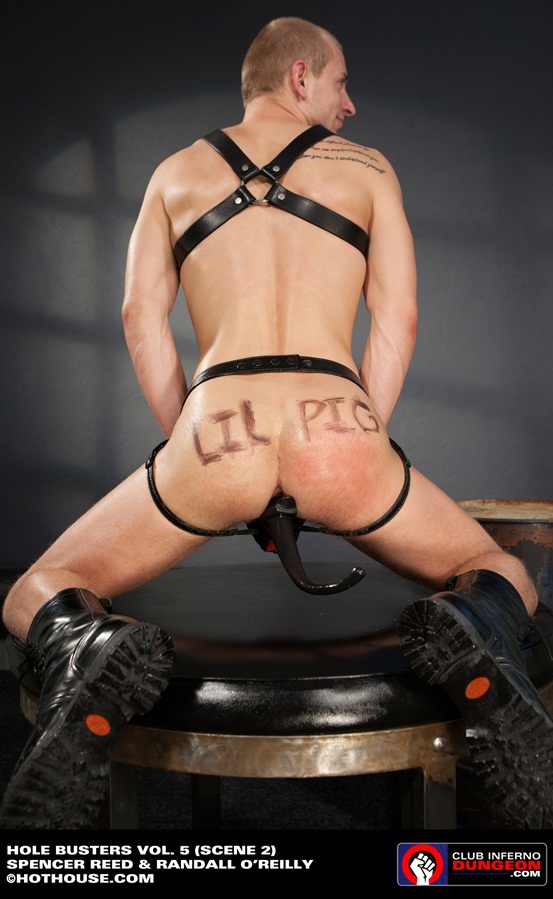 *