Jake Genesis
Colt Studios says: With football in hand, wearing black and blue latex football pants and eye black paint, athletic muscle-man Jake Genesis looks like a rough and tough player who is ready to get down and dirty. Giving his muscles an extra pump, Jake gets down to business.
Unlacing the front opening of his football pants he unleashes his bulging manhood. 'Game On!' as Jake takes his thick and meaty cock in hand, slowly stroking his shaft and getting his balls warmed up for a big play to shoot his load.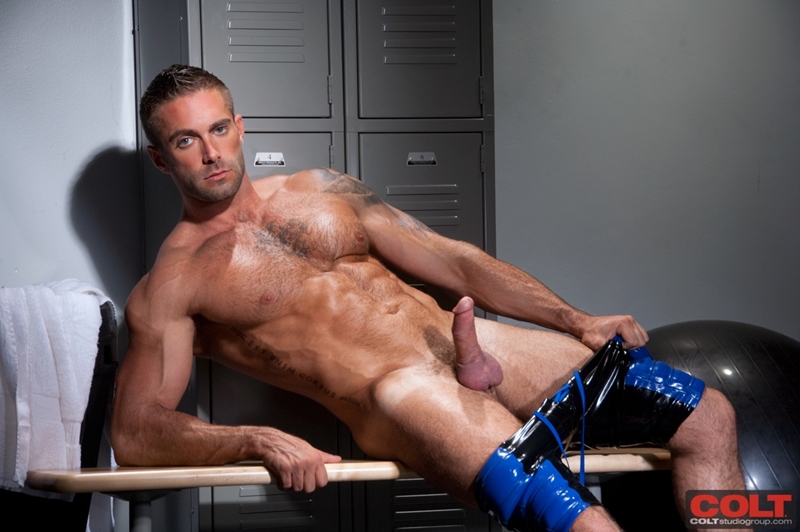 Coating his ripped body in lube Jake massages his muscles, strokes his throbbing cock and explores his hot man hole. Knowing how to handle balls, Jake grinds his SLICK cock against the rough pigskin football.
Balls churning as he hammers out a game winning load, our man Jake unleashes a drenching, nut busting river of cum coating the football in a thick layer of his own dick juice. Jake picks up the cum soaked football licking it clean as he enjoys the taste of his own personal best.