Eurocreme says: There's nothing quite like watching a hairy young man in the shower, and when he's playing with his huge dick which is rock solid, it's perfection in a cubicle.
Disturbed just as he's about to shoot his load, tool man Damian Boss takes delivery of a package, and sexy young twink Aaron Samuels makes his own package quiver back to full mast.
His cute face, slim body and lovely blue eyes bust be the draw for our daddy as he makes it all too clear his intentions to the little delivery kid.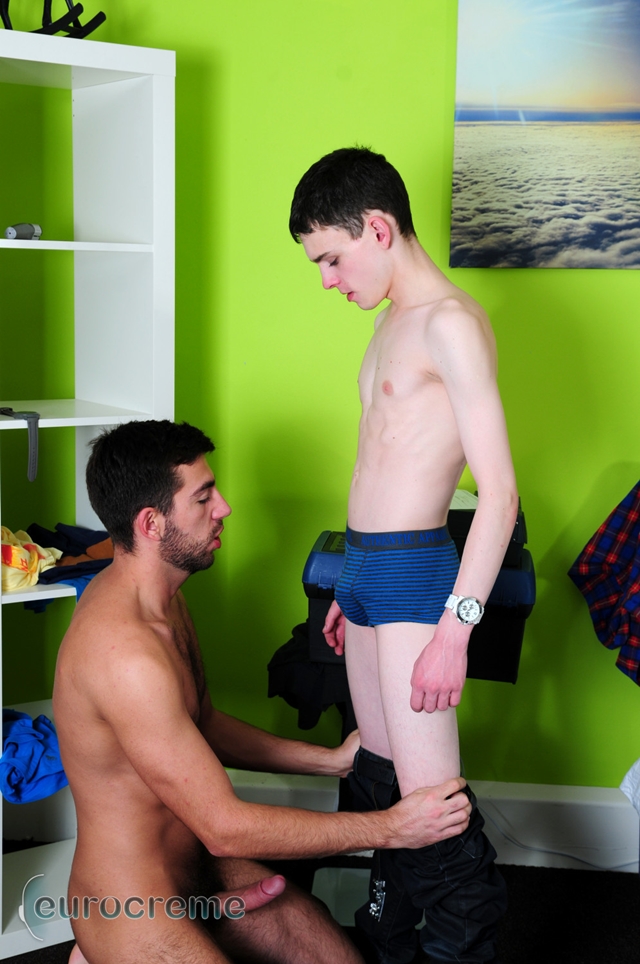 Unable or unwilling to resist that massive dick standing there, he's on his knees with a face covered in spit covered dick and balls and couldn't look happier.
Aaron's tiny frame and milky white skin looks perfect next to Damian's tanned hairy body, and they can't get enough of each other.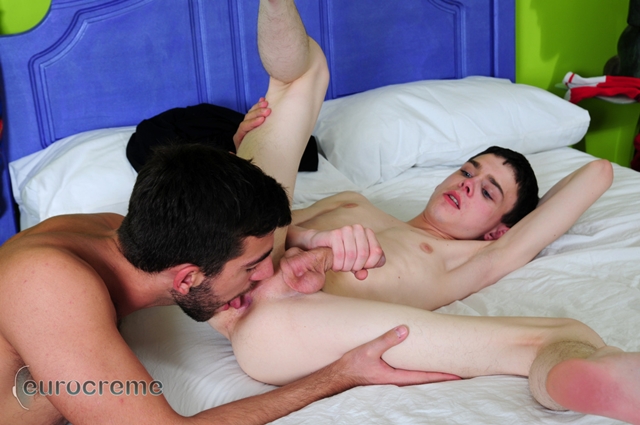 Brutally fingering this twinks ass, ready for his thick shaft to destroy, and as he fucks from below, we're treated to some of the best fuck motion ever seen between a dad and his lad.
Slamming repeatedly in and all the way out, Aaron's gaping boy hole is there for us to love, and Damian to build to his own cum fuelled climax, squirting his prize all over the hungry twink.