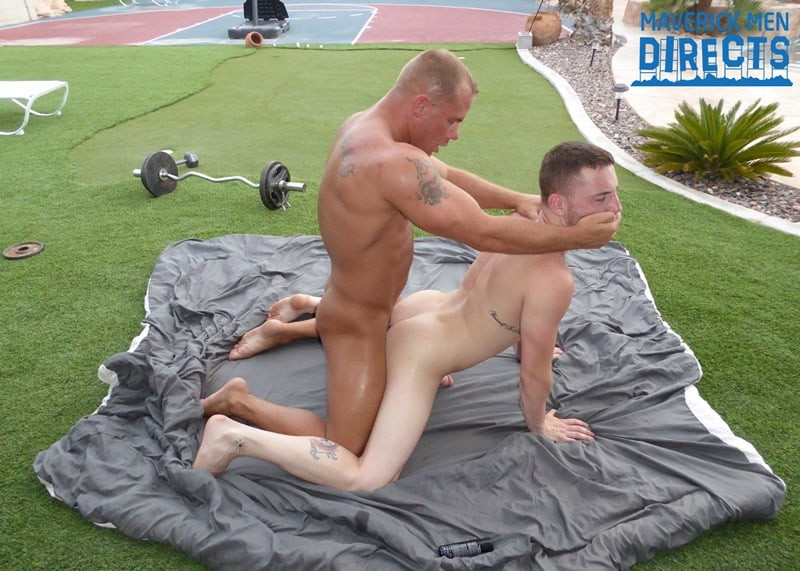 Maverick Men Directs says: We LOVE daddy lovers! When we met Caleb and he told us how much he loves older dominate men to own his ass, we knew we had just the perfect match for him with horse-cocked daddy, Austin.
Caleb jumped down on his knees and gobbled Austin's fat cock and ate and licked his hole. Then, Austin jumped up and mercilessly fucked Caleb's hole.
Right in the middle of shooting this scene, another horse-cocked top stepped in to watch the action only to squat down over Caleb's face and make him eat his muscle ass, then thanking him with a big creamy facial.
And then, Austin came back and finished the job. This is one seriously hot fuck flick! Daddy LIKE, lol!