Next Door Buddies says: Anthony Romero and Justin Beal are a couple of med school students who have bonded during the past semester over late nights spent cramming for tests.
As the Summer Session draws to a close, their final is only days away and neither of them have had time to even look at the study material. But it's ok, Justin has a naughty little plan.
He's been wanting to get his buddy Anthony naked since the first day of class and now's his chance. He suggests they use his own dick for "reference." With a wry smile and a twinkle in his eye, Anthony agrees and goes straight for Justin's swelling cock.
Justin is pleased to find that Anthony's lips are as soft as they look. Justin can't believe the thorough care Anthony gives his pulsating boner. Then it's Justin's turn to get his tongue and mouth on Anthony's throbbing member.
He's slurping his fat dick and licking his asshole, getting it ready for best kind of cram session. Justin's hard piece slides into Anthony's tight, warm ass like a perfect fit.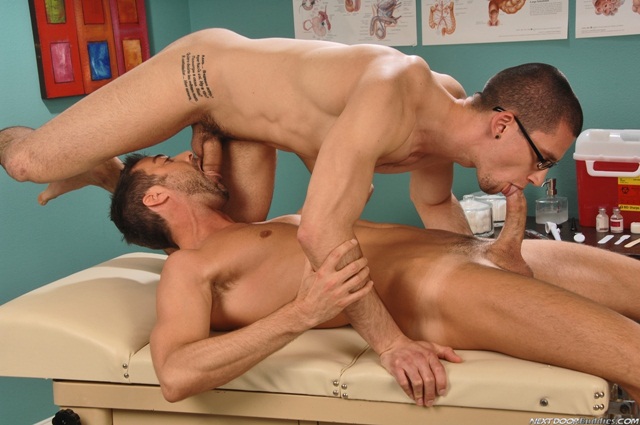 Watch him pound his friend on the classroom examination table before they switch so Anthony can fuck Justin's pre-med hole.
It's a super-sexy anatomy lesson with these two incredibly hot, insatiable dudes, as they "bone" up with some hands on experience before one of the most important tests of their student careers. Get Anthony Romero and Justin Beal video at Next Door Buddies!
*